This post may contain affiliate links. For more information, please read our Privacy Policy.
(Last Updated On: March 16, 2020)
When we began our homeschooling journey, we didn't know where to begin when it came to homeschool curriculums. There is just so much to choose from and we wanted to make sure that whatever homeschool curriculum we chose for our family lined up with our core beliefs.
Enter SchoolhouseTeachers.com!
I can't begin to tell you how excited I am to review the Ultimate Annual Yearly Membership from SchoolhouseTeachers.com! We've been on the hunt for a homeschool curriculum for quite some time. The thing that stood out about SchoolhouseTeachers is their mission, which is to equip families with high quality, self-paced homeschool resources grounded in a Biblical worldview. Knowing that what we teach our kids through their curriculum will be biblically sound and high quality was the icing on the cake.
How to Homeschool Using SchoolhouseTeachers
SchoolhouseTeachers curriculum is fully customizable and is a one-stop homeschool curriculum for kids in grades K-12. They provide a plethora of resources that you can access right from the comforts of your own home. For example, you'll have access to World Book, an online encyclopedia with tens of thousands of expert articles, lesson plans, videos, documents, research tools, games, and more!
You'll also have access to a comprehensive video library that includes topics on academics, kids entertainment, marriage and parenting, apologetics, Bible study, and holidays. Many of these videos are used in their curriculum but you can also watch them like a streaming service for wholesome family entertainment and education.
One resource that I have really enjoyed is the Preschool Playground. The preschool years are very precious. It's the time when your kid's brain soaks up the most. There's a debate in the homeschool community about whether or not this age should be "homeschooled". But if you do it the right way, you can homeschool your preschooler without it being overwhelming or too structured. Preschool Playground can be used as a full curriculum that you can use to homeschool your preschooler using fun tools and appealing academic resources. I have really enjoyed using the Preschool Playground as a curriculum. If you're unsure how to use Preschool Playground as a curriculum, Schoolhouse Teachers has an amazing tutorial to help!
So far, my kid's favorite SchoolhouseTeachers resource has been the All About Art course. They love doing art and I knew this six-week course would be a great introductory course for them. The class teaches about different kinds of art techniques such as still life, abstract art, landscapes, and self-portrait. The lessons include a brief history of the technique, a short video, and an activity to practice what they learned.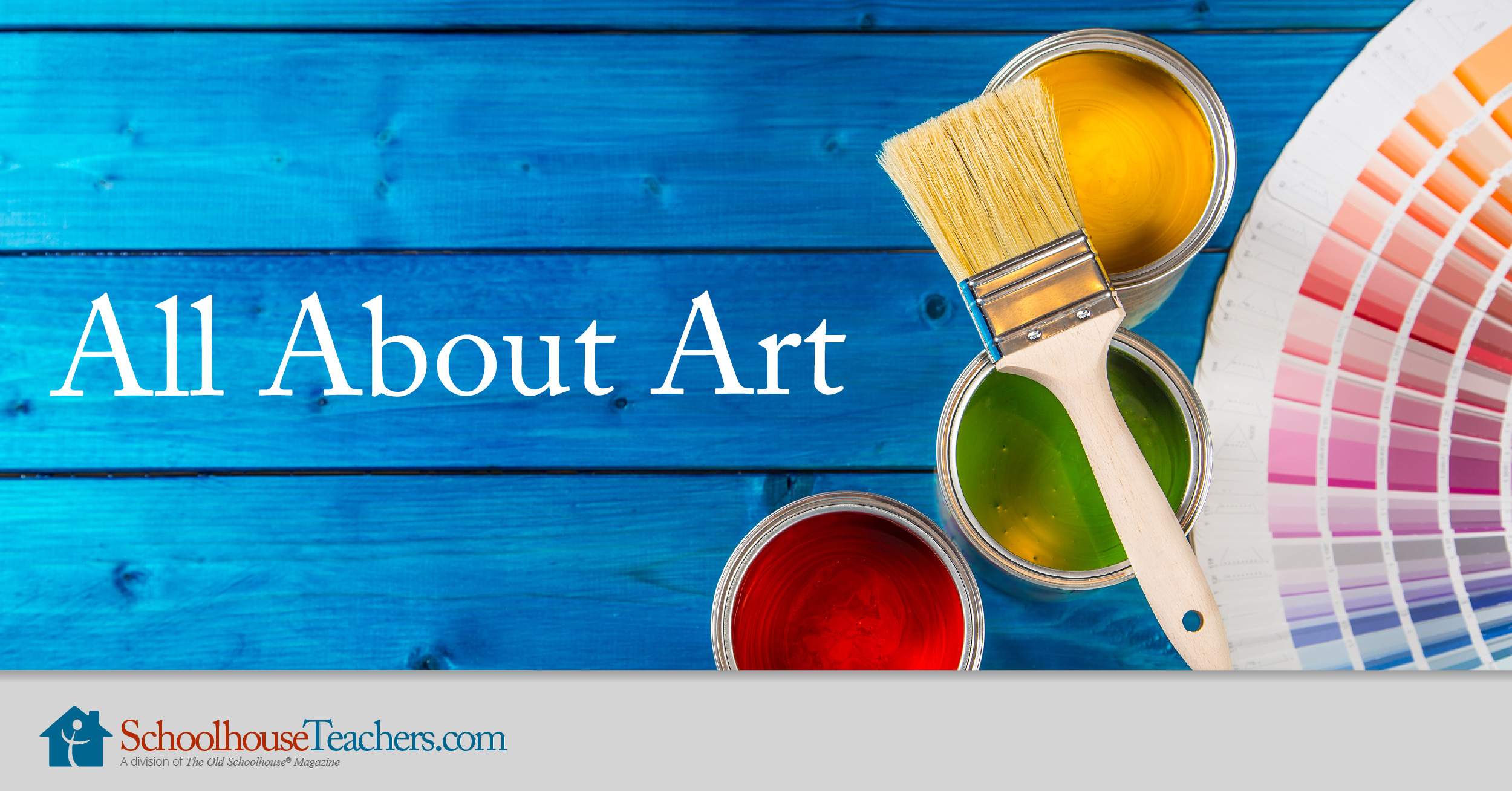 This course is easy to follow and my kids didn't skip a beat. They were excited about each lesson and loved getting to be creative and use the skills they learned.
How Much Does the Ultimate Annual Yearly Membership Cost?
Homeschooling can be expensive and that alone deters many families away from homeschooling their kids. But the good news is, the SchoolhouseTeachers.com Ultimate Annual Yearly Membership is affordable! Regularly, the Ultimate Annual Yearly Membership costs $179 per year. But right now, my readers can purchase the entire year for $90 using the coupon code CREWFOLLOWER at checkout!
**UPDATED OPTIONS**
Besides the amazing price, there is so much value purchasing a membership! With this membership, you can access:
• All the courses on the site
• Streaming videos, including children's shows, Bible studies, and classes
• World E-book Library
• Lesson plans
• Free membership with Applecore Recordkeeping
• Six digital Schoolhouse Planners
• View past (archived) and future Expo webinars
• All The Old Schoolhouse® Magazine digital back issues
AND MORE! Here are some additional resources for members:
The SchoolhouseTeachers.com Ultimate Annual Yearly Membership is definitely a Godsend. It has blessed us tremendously and I am sure it will continue to bless us on our homeschool journey.
Are you and your family SchoolhouseTeachers.com Members? I'd love to hear how it's blessed your family?
Hi, I'm Kimberly – a Jesus follower, redeemed by grace and fueled by chai tea lattes! I'm a wife, homeschool mom of 3 and online business owner/coach. I was born and bred in Southern California but I now enjoy true Southern living by way of East Tennessee. Homegrown Motherhood's mission is to equip homeschool moms with Biblical truths and tips on balancing marriage, faith, homeschooling, homemaking, build an online business + balance it all with grace.